Client: Johnson Controls Interiors
-
Storage within the (autonomous) car
2016
The introduction of autonomous driving will change the needs and requirements towards the interior of our vehicle. Therefore, Johnson Controls Interiors felt the need to gain insight on what this could mean for them and how they could incorporate the new design requirements, emerging user-needs and possible design opportunities in their portfolio considering 'in-car storage'.
The project let to two design concepts. One accommodating the storage of food and beverages and the other of mobile devices of all sizes. Both focus on storage which is 
Customization
and
flexible
(in terms of location, amount and content); 
Convenient
(nearby, easily accessible and  intuitive); 
Fast
(requires less than 20 a 30 sec to be stored); and
safe
(context and transition compatible).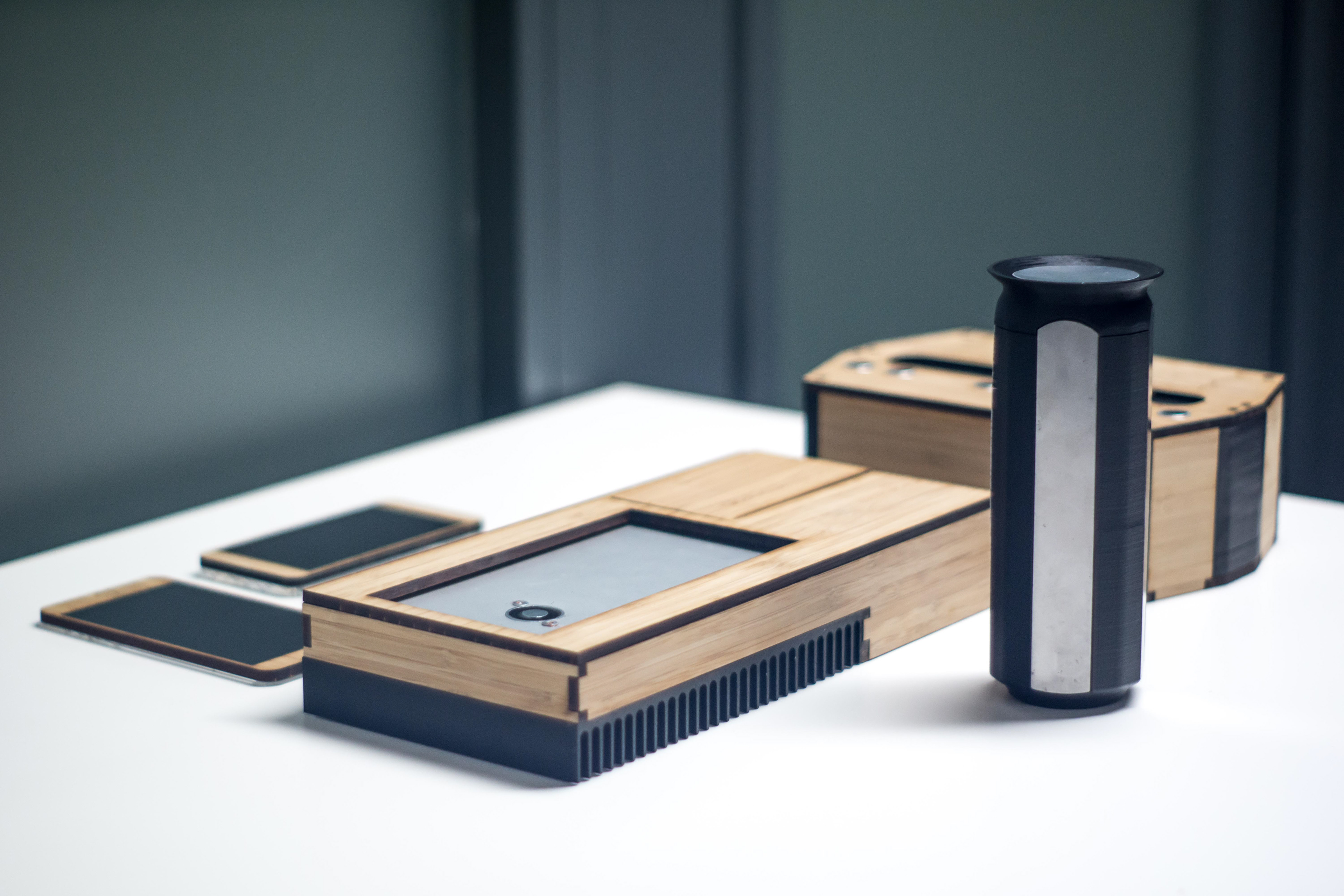 - concept 1: storage of food & beverages -
The first concept is designed to store all food and beverage that you would bring into the context of a car. It uses a magnetic connection and multiple conveniently located contact surfaces to securely store your drink or meal when- and wherever you please, only letting go when you actually pick it up.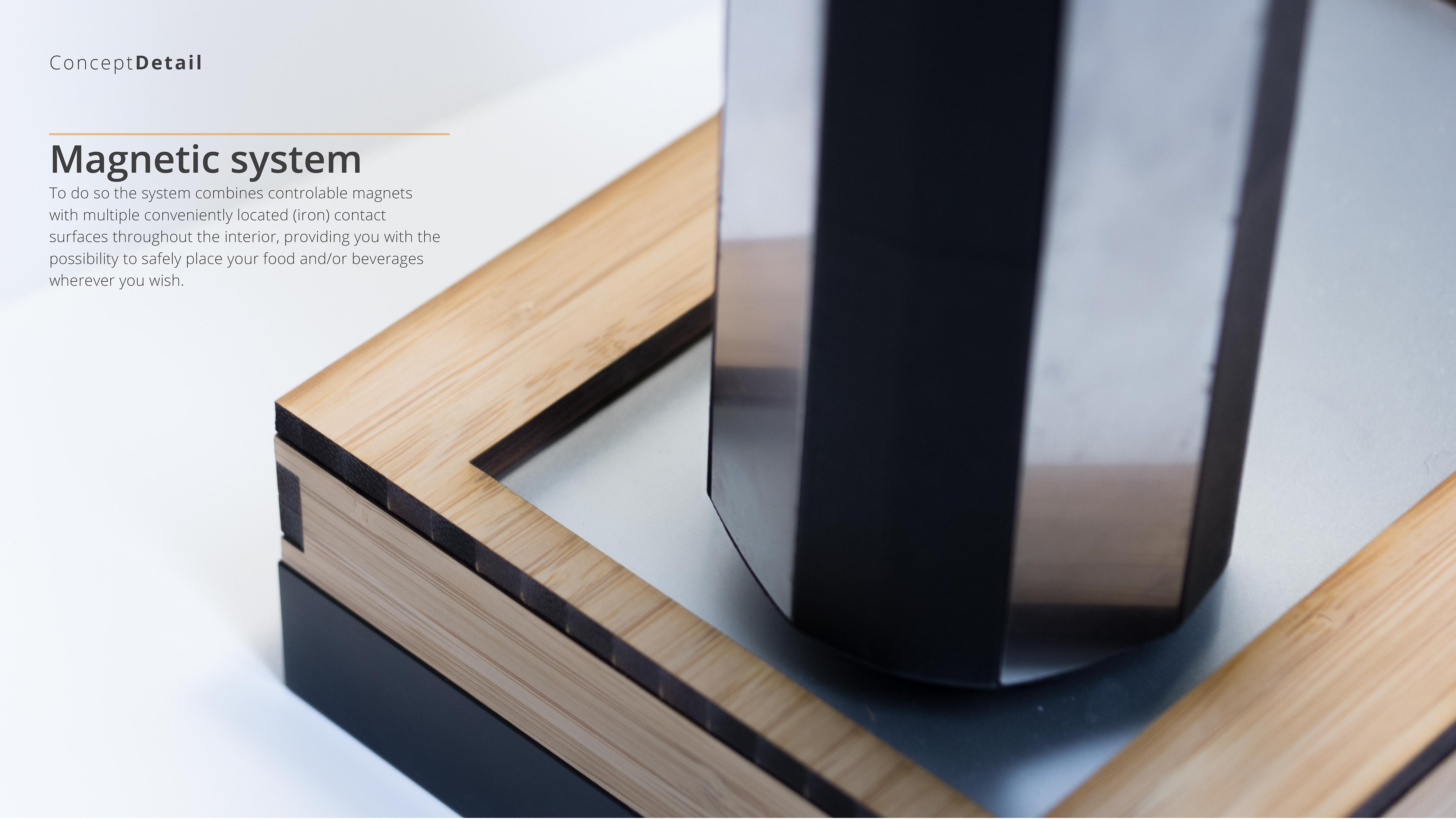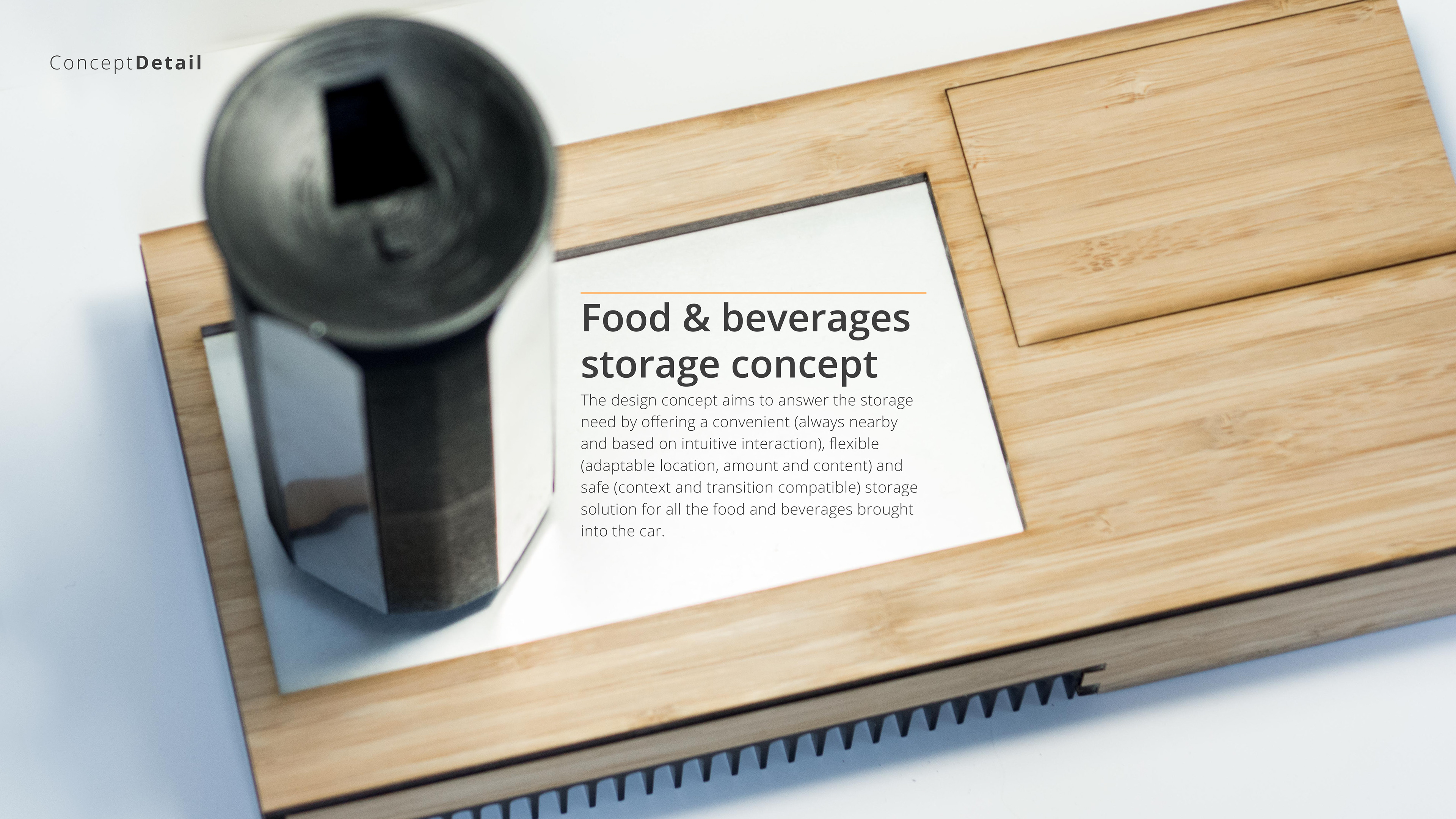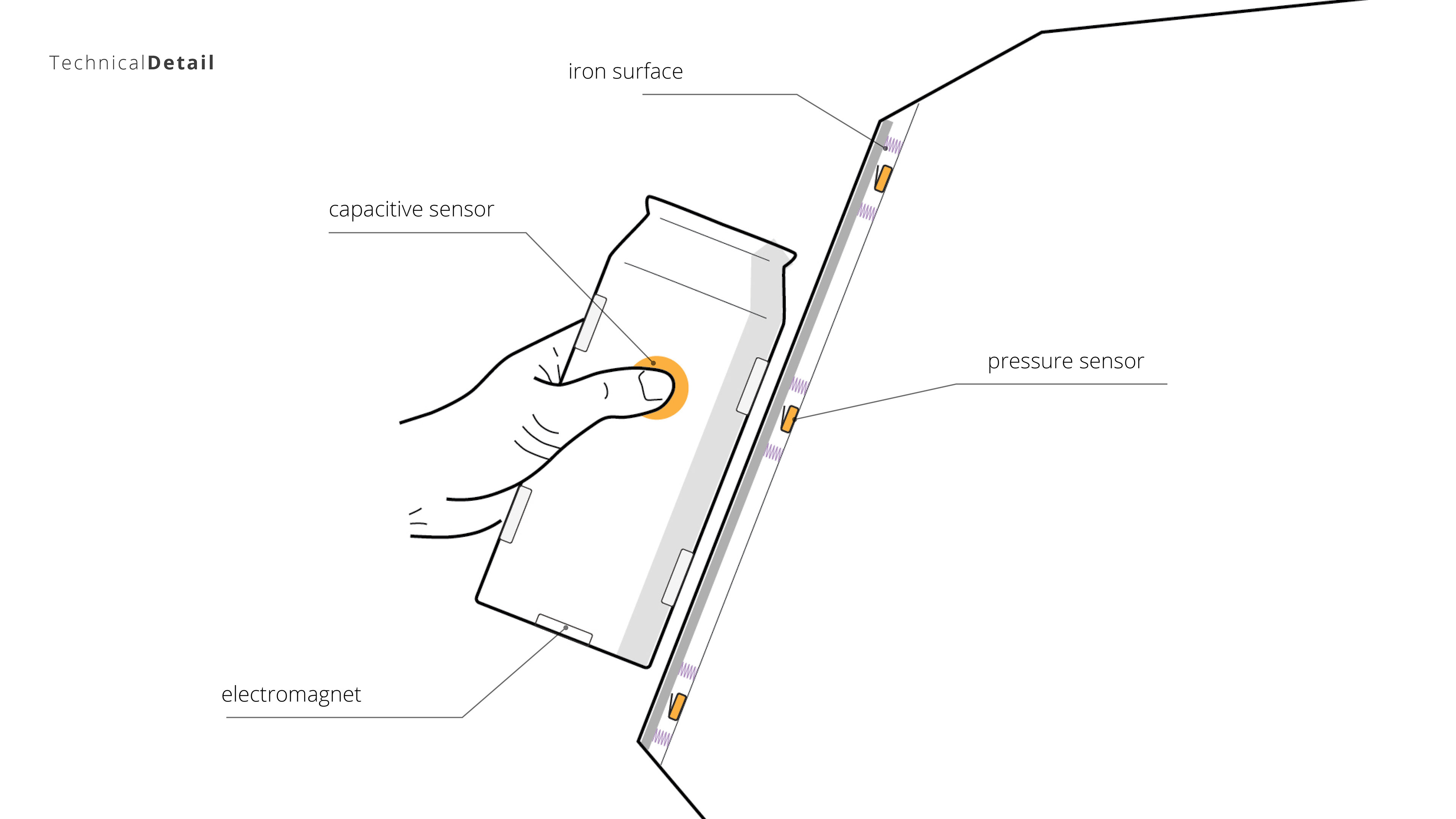 - concept 2: storage of mobile devices -
The second concept is designed to store all your mobile devices no matter their size, shape or weight. And thereby, to discourage the use of these devices during the car ride. Their weight/size ratio and often sharp edges make them highly dangerous objects in case of a crash. The system measures and applies the right amount of pressure for a secure fit without damaging your device. With an adaptive pressure system that adapts the applied pressure to the stored device it becomes possible to store all your mobile devices, from an old school phone to a modern super thin smartphone and from tiny lightweight smartwatch to a bulky laptop.